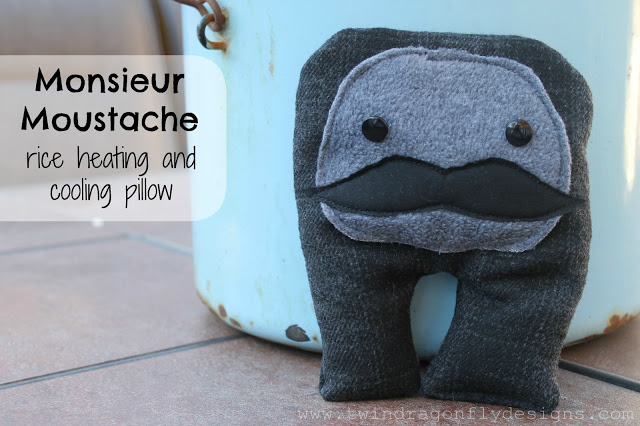 mustache plushie guy by Dragon Fly Designs
I mustache you a question– I love that!  This little mustache plushie is the best! Such a simple shape of body too- great for beginners.
They decided to stuff the mustache plushie with rice so he becomes a heater or freezer for ouwies and sore stuff.  The kids will adore him!  I am thinking that you could totally cut up a favorite shirt, or pants or whatever piece of clothing for the Mustache Plushie.  Wouldn't that be great?!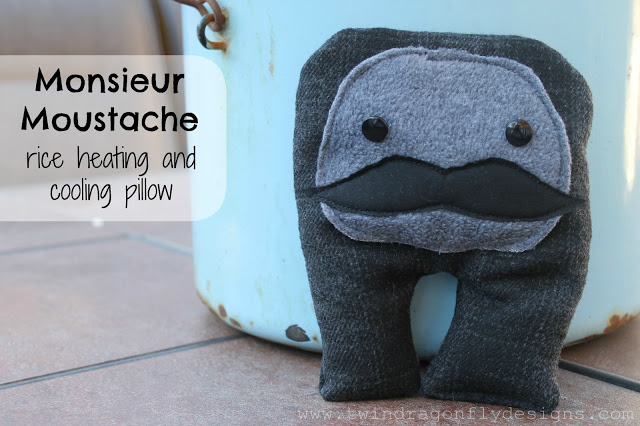 You will find out how to sew a stuffed animal here: