Who- Whoooo this owl is one cutie!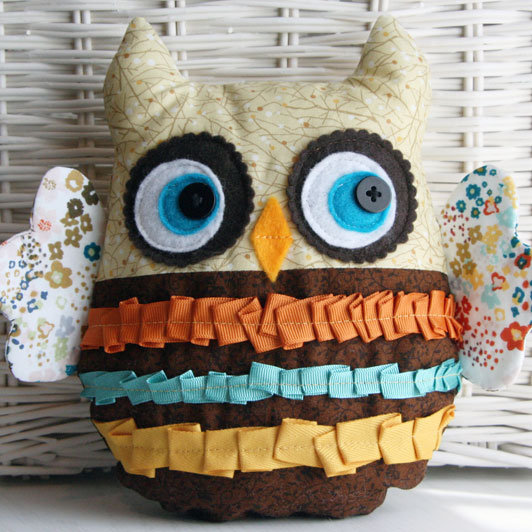 Owliver Plushie features some fantastic yet simple folded and bunched ribbon on his belly. Along with that the 3-d wings are perfect for flying the coop!
Add a little bit of wool felt for the eyes and beak and you have yourself one handsome owl.
You will find the downloadable plushie pattern here:
Owliver Plushie Pattern by Patti Milazzo
--------------------------------------------------------------