Finger puppets are great.  They are perfect for the imagination and for little fingers.   These little bunny finger puppets can be stuffed into an Easter basket, or tucked away as a take a long for trips or emergency distractions.
They don't take much space, which is perfect for playing anytime, anywhere.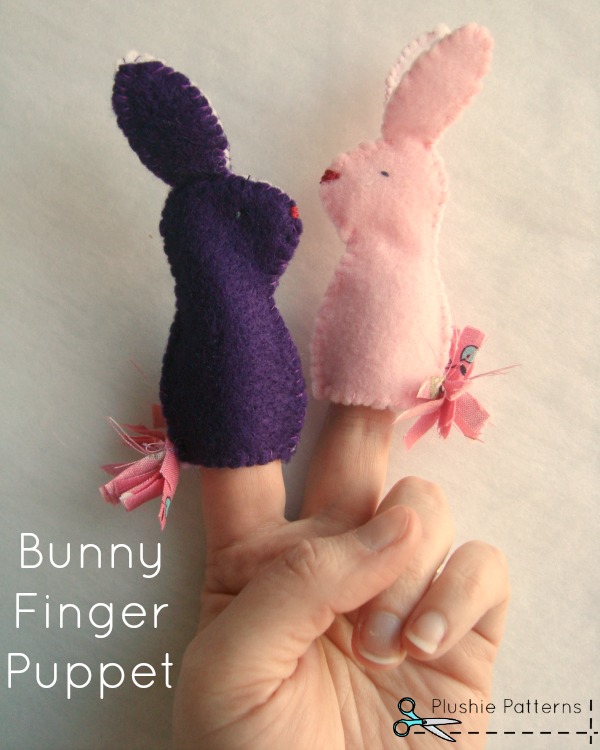 Supplies for Sewing:
felt- 2 colors for each puppet
fabric- 16″ X 1/4″
needle and thread
Bunny Finger Puppet Instructions:
1)  Cut out template (see above)
2)  Layer the two colors of felt and pin template on top.
3)  Cut out pieces, making sure you turn the template over for the second piece if you'd like the same color to be on the outside
4)  Place the pieces together lining up the edges and whipstitch them together
5)  Separate the ears before stitching them.  You will be sewing two felt pieces together for each ear
6)  Continue stitching the whipstitch to the bottom of the other side
7)  Separate the layers and open the bottom.  Whipstitch 2 layers together, just like the ears
8)  Wrap the 1/4″ strip around your two fingers.  Take a few stitches with needle and thread in the center to join the strips
9)  Stitch to the bottom of the bunny to secure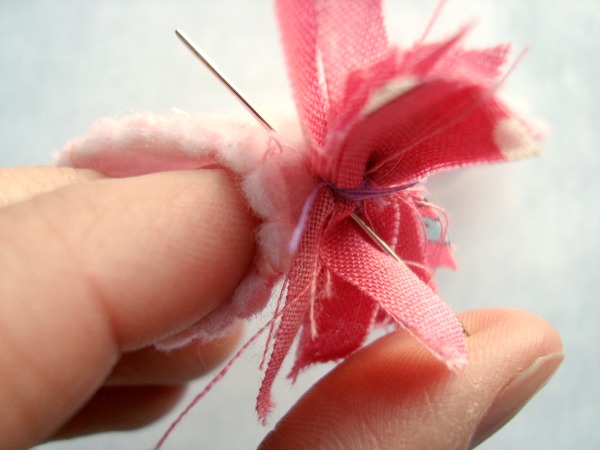 10)  Snip with scissors the loops and fluff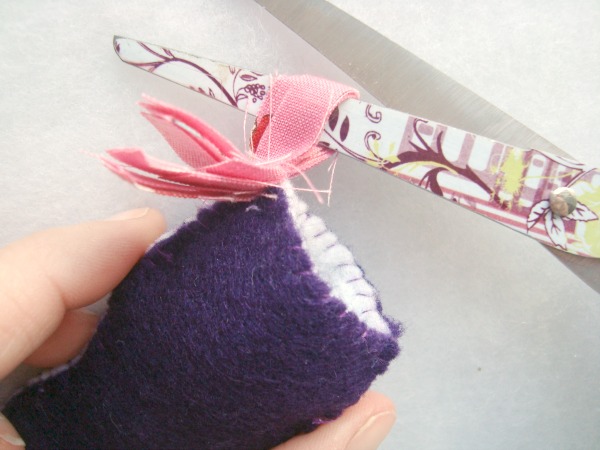 11)  With red thread, stitch a few stitches at the tip of the head for the nose.
12)  Stitch a straight line for the eyes
What is your favorite character for a finger puppet? 
--------------------------------------------------------------