Bit of Whimsey is one of my favorite doll pattern designers. The ideas are always fun and full of such characters! You will truly enjoy them.
Bellatrix Bat Plushie is no exception. Super simple lines and sewing this Bat Plushie is!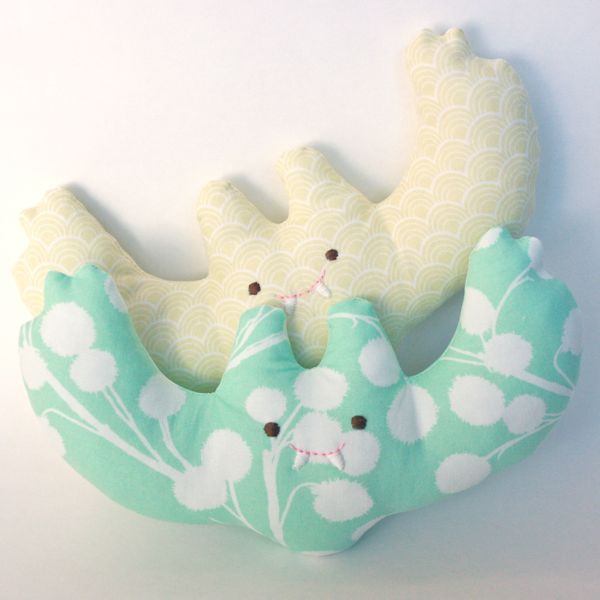 Add a bit of embroidery or you could use felt pieces too.  The bat plushie is 10″ wide X 6″ tall.
You will find the free plushie pattern here:
Bellatrix Bat Plushie Pattern by Bit of Whimsey Dolls
--------------------------------------------------------------