Hedgehogs used to be all the rage……even though they aren't as popular as they used to be, I still love them!
I am not sure what my favorite part of this hedgehog stuffed animal pattern is– the contrast in fabric, the heart applique, or the smiling faces…..
The construction is simple with just enough embellishments- perfect pattern for beginners!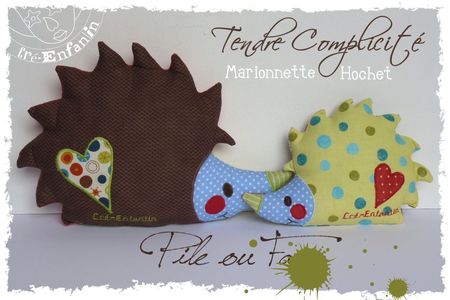 You will find the hedgehog doll here:
--------------------------------------------------------------