Add this adorable Jack Rabbit Softie Pattern to your collection! It's a great project to work on not just for Easter. These bunnies are cute and cuddly anytime of the year. I love the color combo and the patterns on the fabric. So bright and so much fun! They're the perfect sleeping buddies for kids.
Don' forget to check out the link below to read the full tutorial.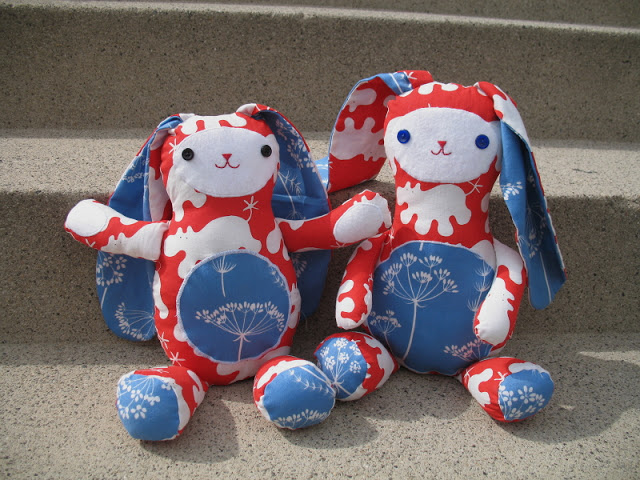 Supplies for sewing: 
fabric
needle
thread
scissors
You'll find the full tutorial here: The Mary Frances Project: Jack Rabbit Softie – Free Pattern.
--------------------------------------------------------------